Intelligent Manual Pulse Generator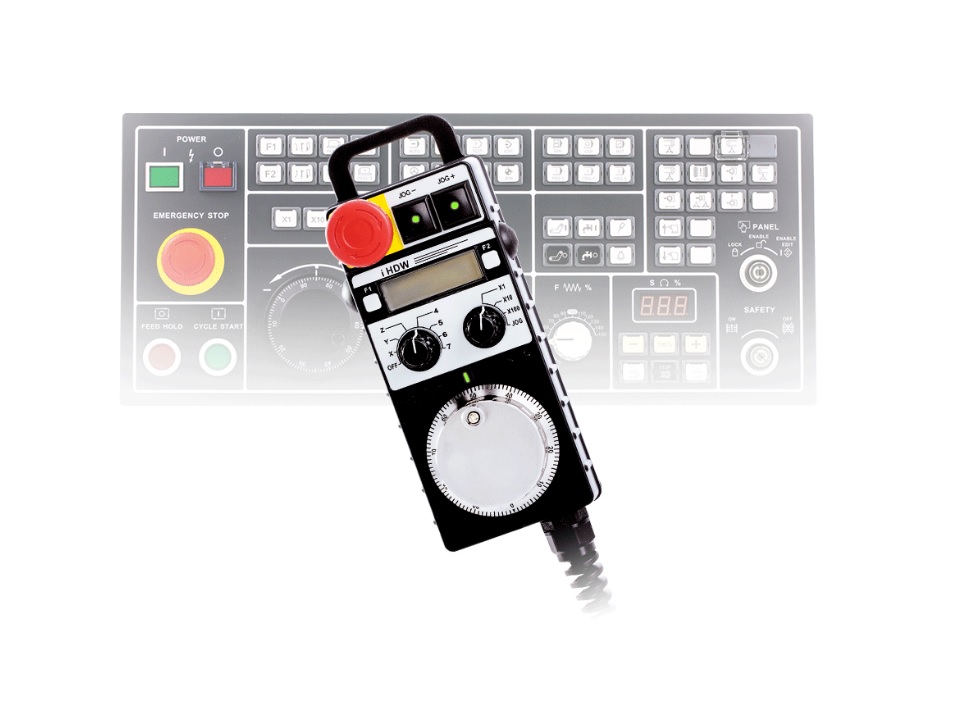 iHDW-B~F Series
Intelligent Manual Pulse Generator
iHDW is the latest generation MPG. Display unit built-in and can show the coordinate and function status on the screen. Designed for high level or large CNC machine.
Get many messages from CNC control system
Function buttons for application that is according to customers request
Display data transfer by PLC digital I/O (serial out simulation) or serial I/O
Option patent magnetic back cover
Option enable micro switches for application
Option emergency stop switch for
F type offer 6 key switches for use
We are looking for dealers who want to grow with us, if you are interested in being one of our partner, contact us.
CONTACT US